A gangway or walkway grate is the perfect solution to safely hitch or unhitch your boat while trailering. It allows you to easily walk the entire length of your trailer, giving you the stability and safety you need.
Equipped with a pattern for ultimate grip, this aluminium gangway offers an ideal solution for your boat trailer!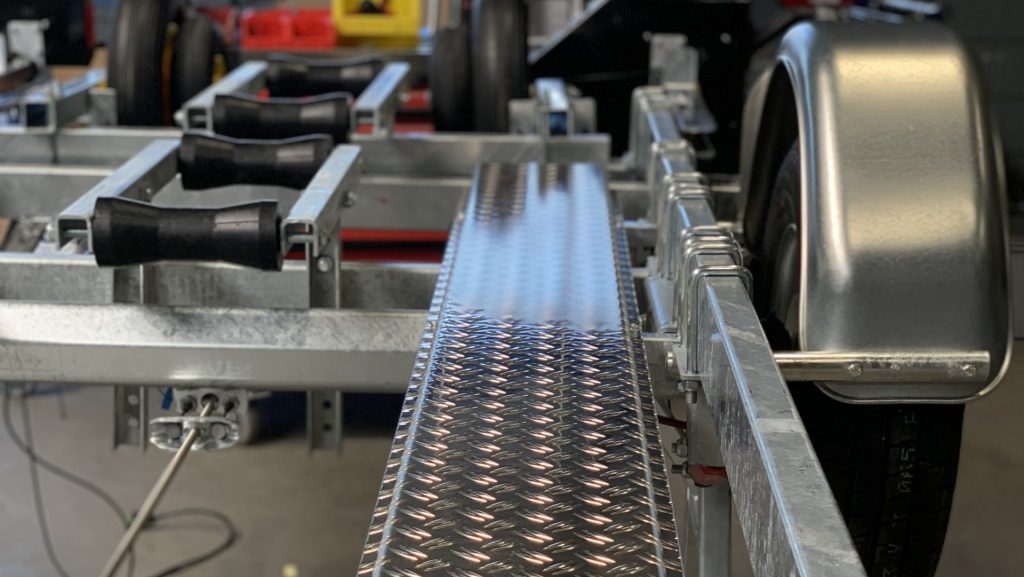 The perforated pattern originates offshore, allowing this running grid to provide maximum grip. The M-LINER and R-LINER are equipped with this walking grid as standard. Ask your dealer for the possibilities.