M-LINER
Design makes the difference
M-LINER
Standard foldaway LED lighting
M-LINER
A boat trailer equipped with every luxury
The PEGA M-LINER is a complete trailer equipped with all conveniences. With the multi-rollers, your boat is maximally supported and the system molds to the shape of your boat. With integrated lighting and standard fold-away LED lights, you will experience maximum convenience during the launch of your boat!
Multi-roll
These high-quality multi rollers provide optimal support for your boat. The roller conveyor adjusts to the shape of your boat for perfect distribution and ease of launching. This ensures a worry-free launch of your boat.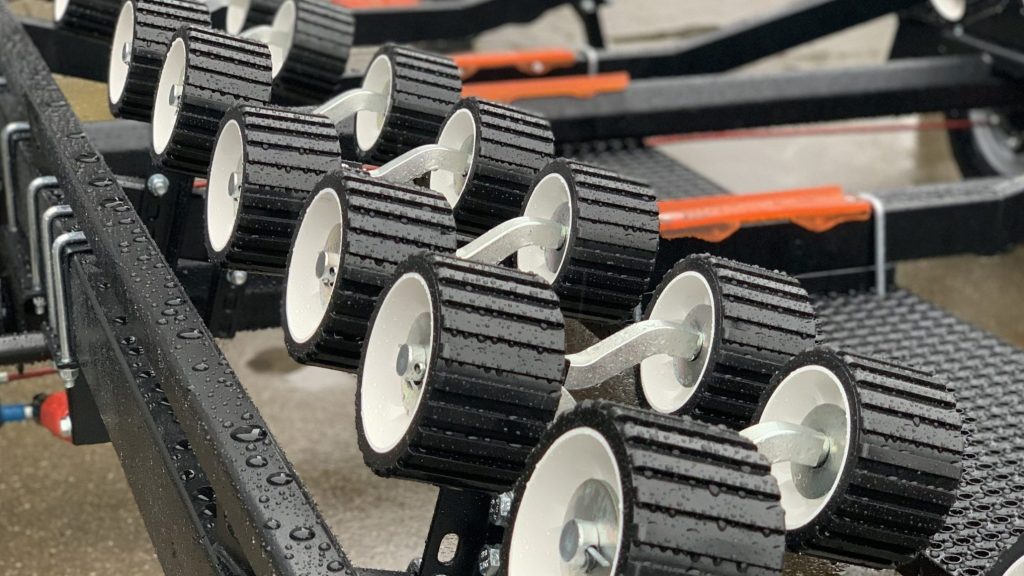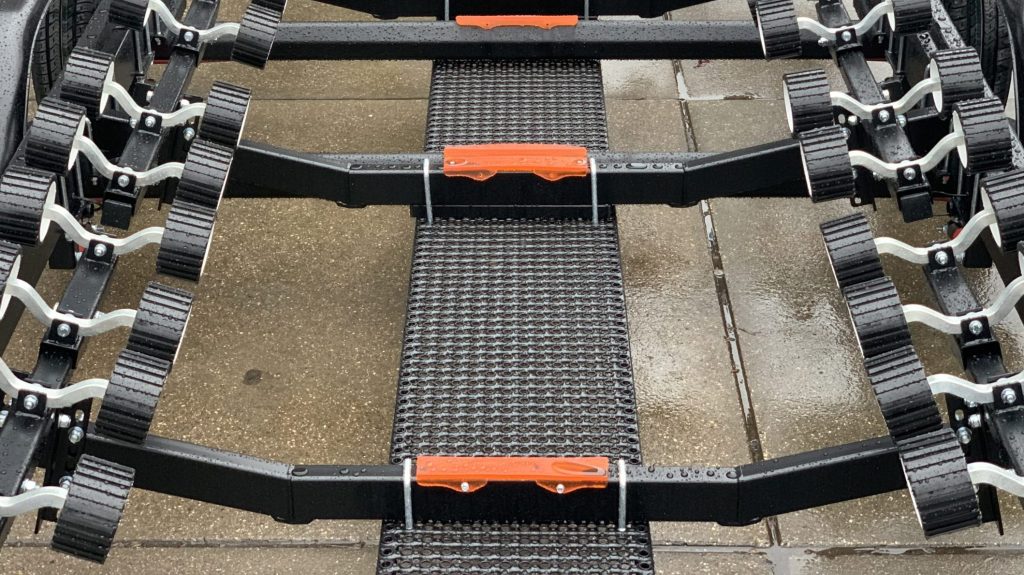 With walking grid as standard
The walking grid on the trailer makes it easy to hitch your boat to the winch. The perforated pattern provides maximum grip and you can move almost along the entire length of the trailer without having to step into the water. The walking grid was originally designed for offshore and therefore offers optimum safety.
Beloved within the fishing world
The M-LINER is the ideal solution for anglers who want to travel long distances, have to traverse rough terrain and frequently put their boat in and out of the water. This luxury boat trailer offers not only driving comfort and convenience, but also the necessary comfort during use.
See more? Check our Socials
Retractable nose wheel
An easy and safe solution to be on the move faster. The PEGA M-LINER is equipped with a retractable nose wheel as standard.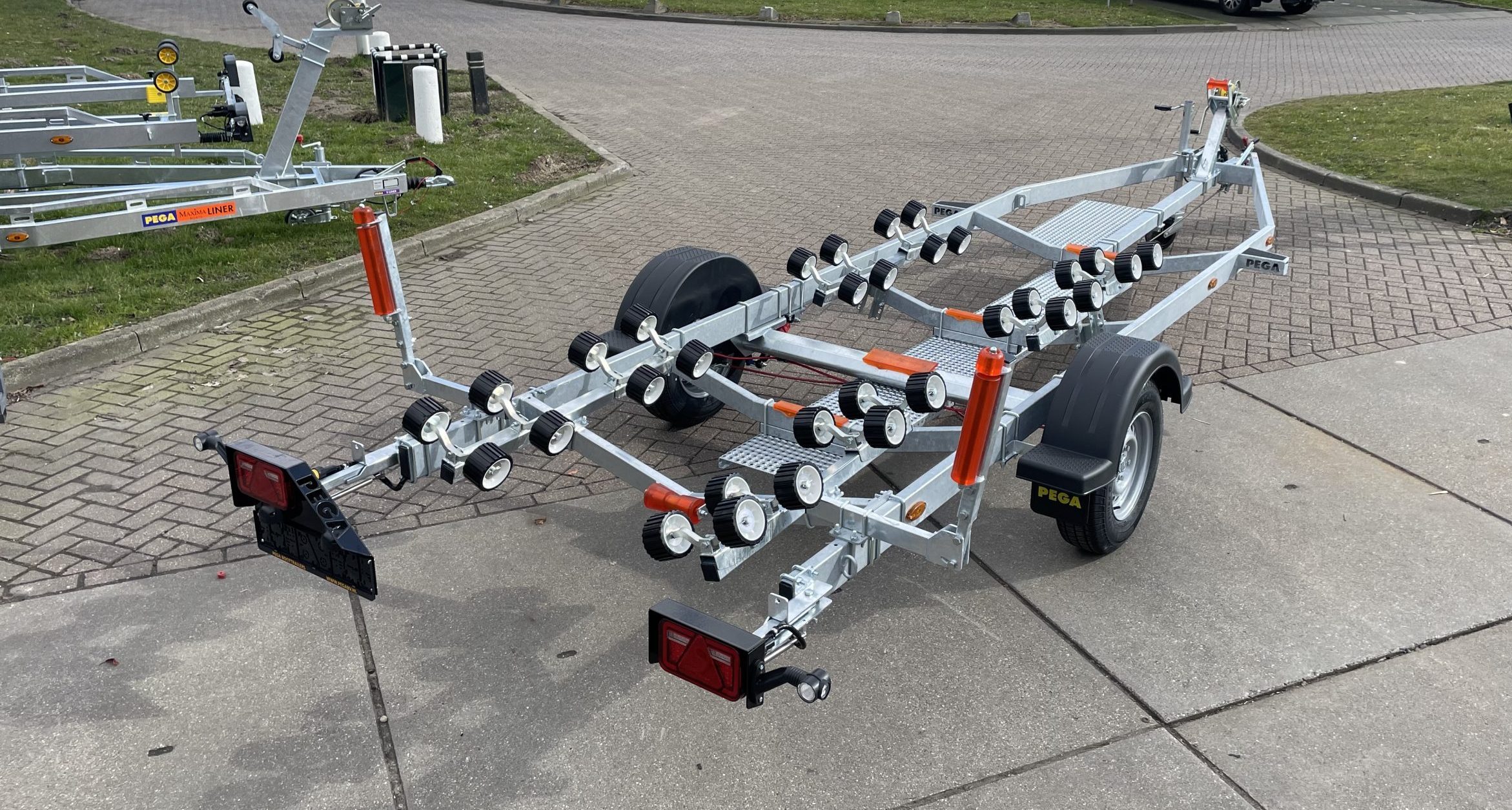 Waterproof flip-away LED lighting
Mudguard with step (single-axle)
M-LINER selected highlights
Discover the price list for full standard equipment
By personalising your M-LINER boat trailer, you turn your boat trailer into a unique and personal product that is completely tailored to your needs and your boat. This ensures not only increased comfort, but above all an unforgettable trailer experience.
View all M-Liner options in the price list
Is the PEGA M-LINER suitable for your boat?
■ = Standard suitable for the type of boat
■ = Standard suitable for the type of boat
See the specific options on a larger screen and discuss with your dealer.
Do you think the M-LINER suits you?
For all possible options regarding your boat trailer, we recommend contacting your PEGA dealer.