ST-V-LINER
A boat trailer equipped with every luxury
This boat trailer is ideal for storing motorboats and sailboats. With the option of being equipped with standard lights and mudguards, this trailer is a complete solution for transporting and storing your boat. Don't leave your boat unprotected on the dock and choose the safety and convenience of this boat trailer!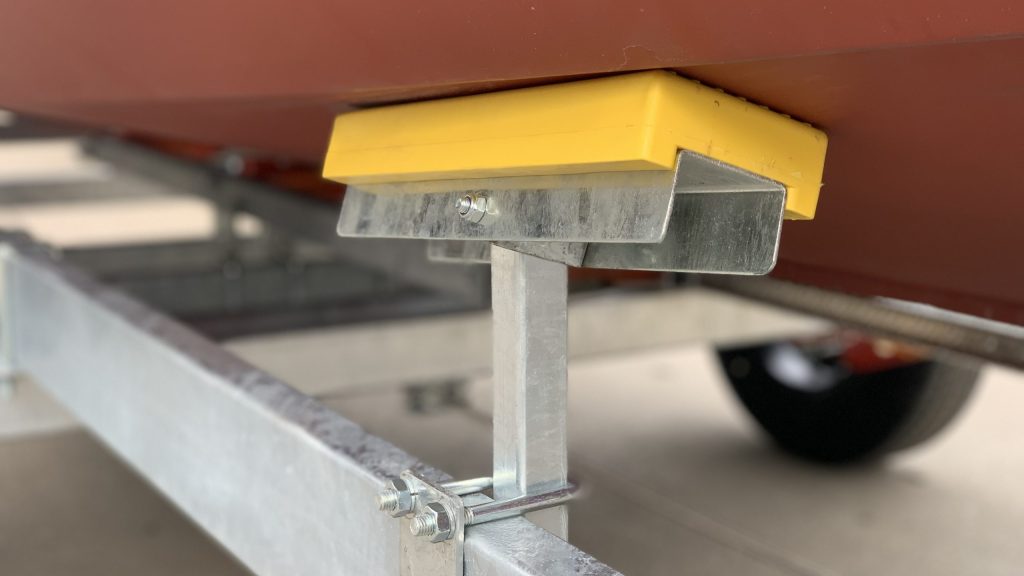 Support with carrying cushions
By using support cushions for your boat's keel and bilge, you can ensure it is optimally supported during transport on a trailer. The support pads are specially designed to support and protect your boat's keel and bilge from damage during driving or storage. Using carrying cushions is therefore an essential step to ensure your boat remains safe and stable. With these quality carrying cushions, you can transport or store your boat with peace of mind!
ST-V-LINER selected highlights
Discover the price list for full standard equipment
View all options in the price list
Do you think the ST-V-LINER suits you?
Always discuss with your dealer all the possibilities of making the PEGA ST-V-LINER suitable for your boat!