Double carrying cushion
Adapted to the shape of your boat
The key to safe and stable transport of your boat on a trailer
Carrier cushions are an important part of our boat trailers. They provide safe and stable support for the boat during transport on the trailer. Wear pads are usually placed on the keel of the boat and provide protection against shock and vibration while driving. Carry cushions are available in different sizes and materials, depending on the type of boat and the support required. They can be turned up or folded down to provide the right height and support, depending on the size and shape of the boat..
It is important to choose the right carrying cushions for your boat trailer to ensure that your boat is transported safely and stably. Therefore, always consult with your dealer to determine which carrying cushions are most suitable for your boat and your specific situation.
These support pads are piped and easily adjustable in height for a snug fit to your boat's keel. The cushions are designed for even load distribution and provide optimal protection during transport. This model opposite is suitable for single carry cushions, while a double cushion is also available, as shown in the image below.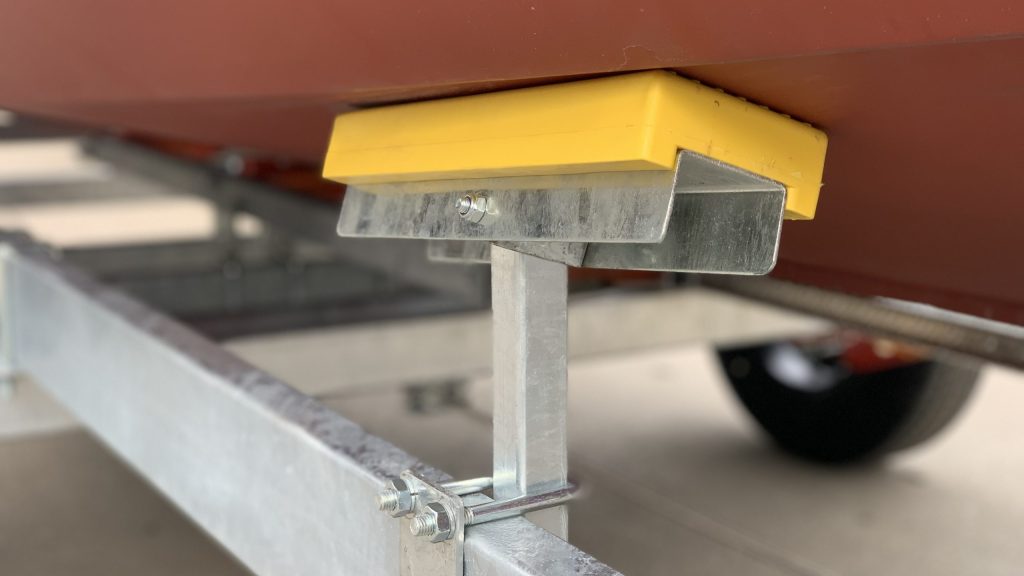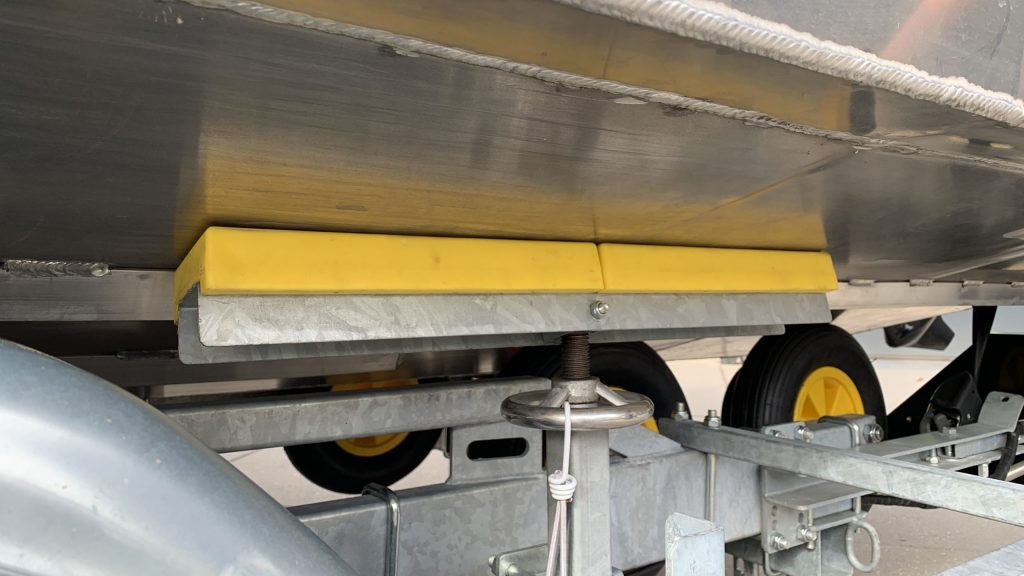 A flip-up support allows you to adjust the support pad to the right height for the bilge of your boat, enabling customisation and optimal support. This is an ideal solution for easy and effortless adjustment of your carry cushion, eliminating the worry of damage during transport.