The latest addition to the PEGA range
Are you looking for a comfortable, complete boat trailer for intensive use? Then the PEGA R-LINER is the boat trailer for your boat! The boat trailer is fully equipped, including a full-length walking grille and foldaway LED lights. With the PEGA Airoflex system (air wheel roller conveyor), your boat will be in the water in no time!
This boat trailer is a combination of proven technology and innovation. With the PEGA R-LINER, you have optimised support that molds to your boat. The trailer is equipped with the PEGA Airoflex system as standard.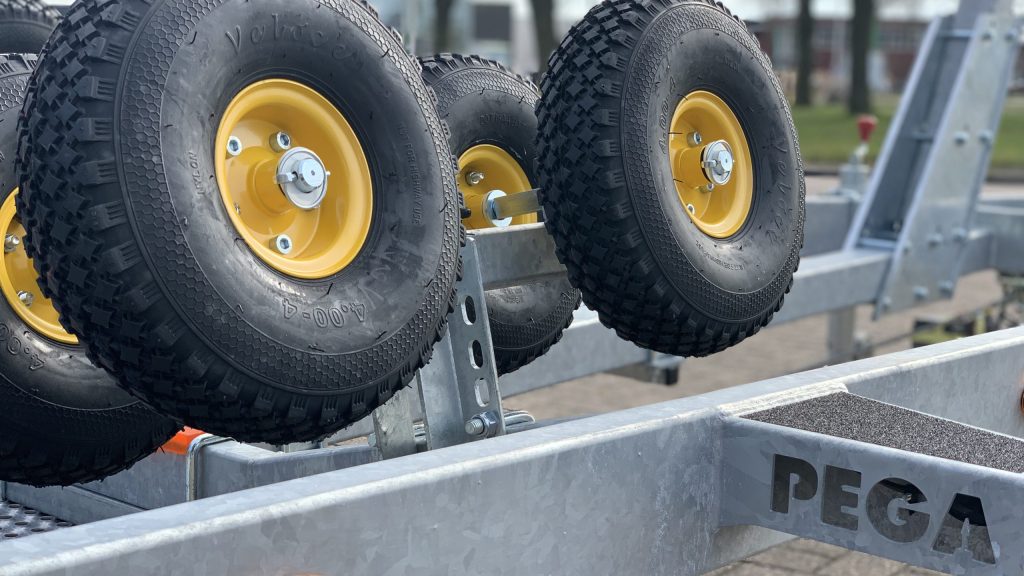 With the PEGA Airoflex system, your boat trailer includes up to 40 air wheels to achieve optimal weight distribution, driving comfort and loading and unloading capacity. At PEGA, we only use top quality. The 4-inch air wheels contain a steel rim, are designed for high load capacity and are equipped with a plastic plain bearing so you don't have to worry about rusted bearings.
Who is the PEGA R-LINER for?
The PEGA R-LINER is an ideal boat trailer for intensive use, long distances, comfort and luxury. This boat trailer is available in the braked version (versions from 1,150 kilograms to 3,500 kilograms). Check the table below to find out if the PEGA R-LINER is suitable for your boat as standard, but always inform your dealer to discuss the options.
Your boat has never been so fast in the water! With the PEGA R-LINER, your trailer experience has never been more enjoyable. The trailer is equipped as standard with waterproof fold-away LED lighting, a walkway grid to hook your boat and AL-KO flushing system.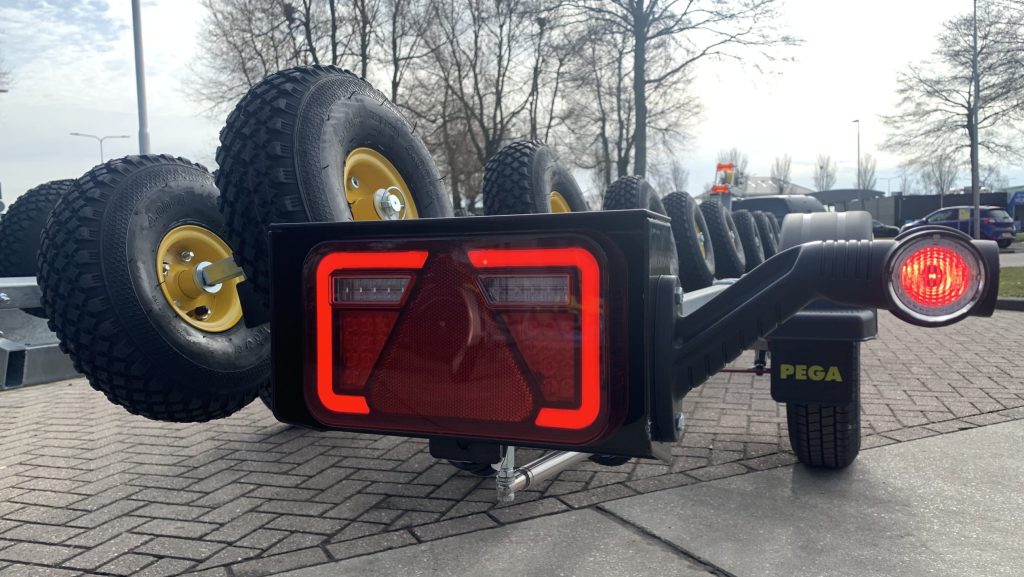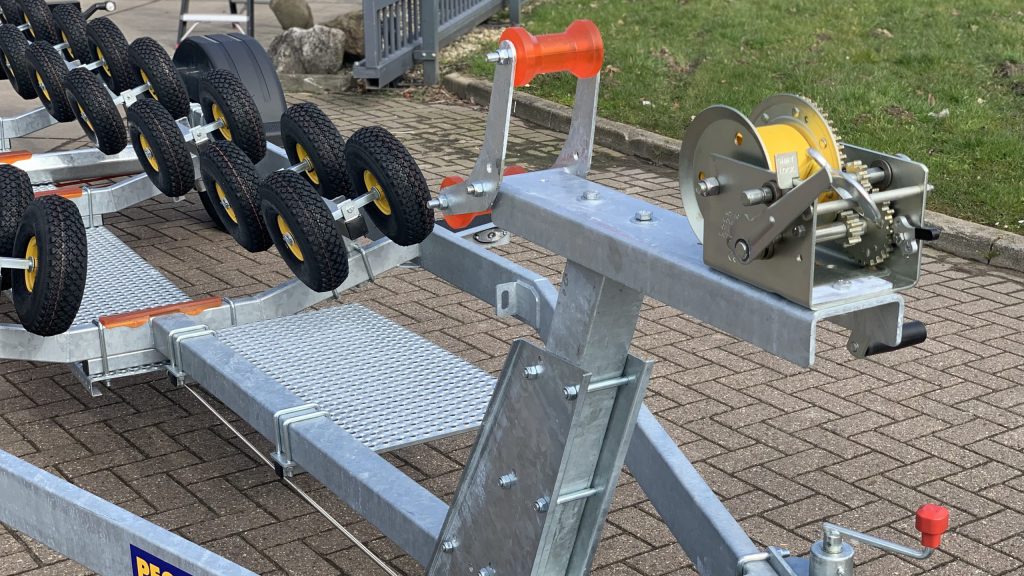 With this bow support, your boat is optimally supported at the bow! Equipped with PU rollers and a two-speed hand winch.
The air wheels ensure the stability and cushioning of your boat during the trip. In addition, AL-KO's technology makes your journey even more comfortable. Fitted with shock absorbers, torsion axle and flushing system as standard. Many kilometres are no problem with the PEGA R-LINER!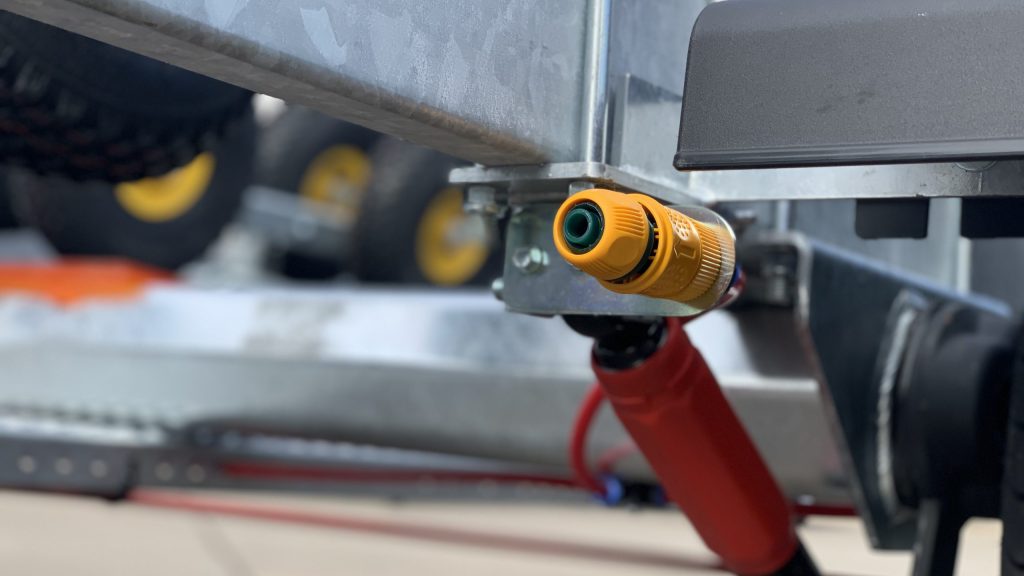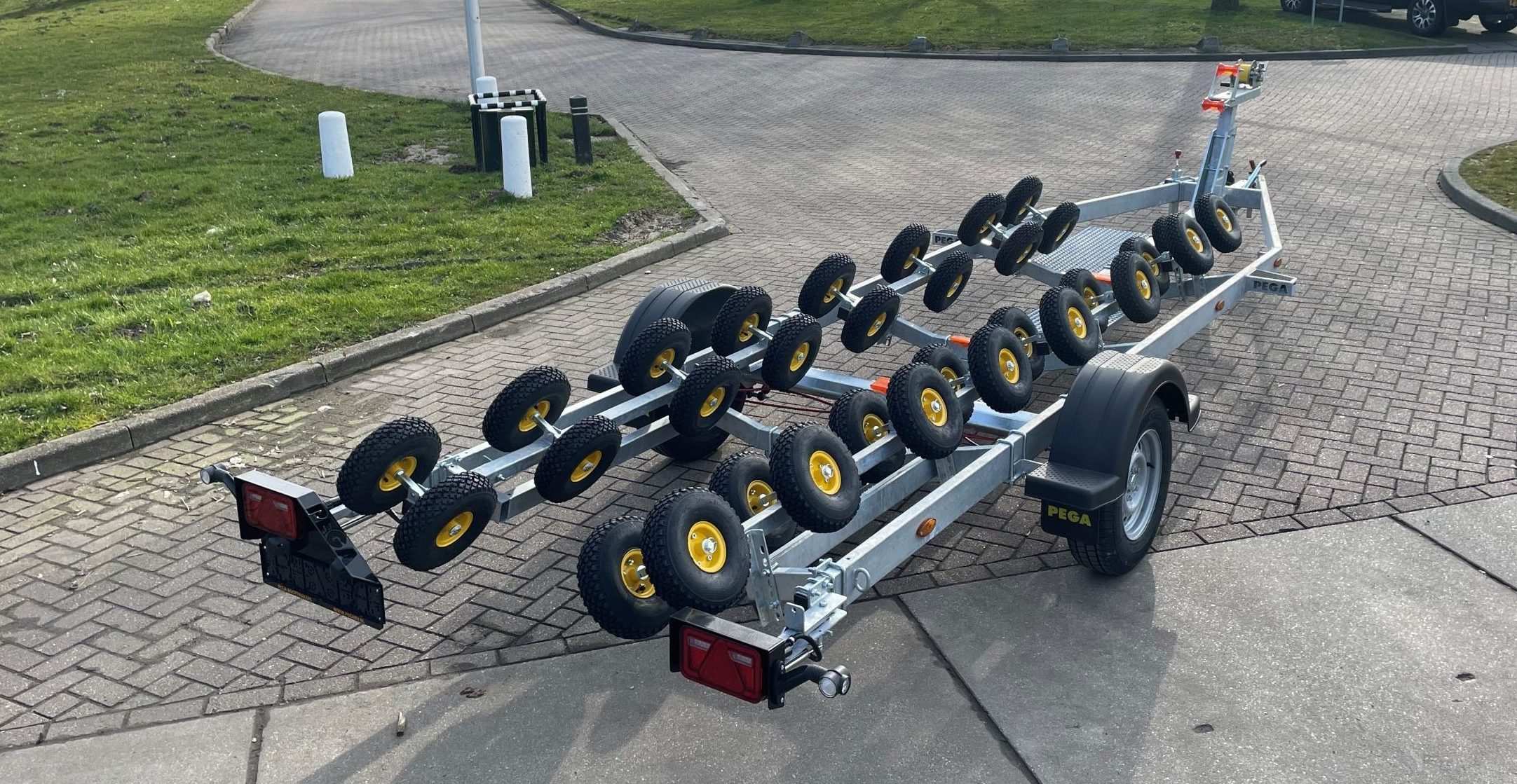 PEGA Airoflex (high-pressure air wheels)
Waterproof flip-away LED lighting
Mudguard with step (single-axle)
R-LINER selected highlights
Discover the price list for full standard equipment
By personalising your R-LINER boat trailer, you turn your boat trailer into a unique and personal product that is completely tailored to your needs and your boat. This ensures not only increased comfort, but above all an unforgettable trailer experience.
View all options in the price list
Is the PEGA R-LINER suitable for your boat?
■ = Standard suitable for the type of boat
■ = Standard suitable for the type of boat
See the specific options on a larger screen and discuss with your dealer.
Do you think the R-LINER suits you?
For all possible options regarding your boat trailer, we recommend contacting your PEGA dealer.