C-LINER
The boat trailer for your adventure!
C-LINER boat trailers are specifically designed to properly support catamarans. The boat trailer features mast supports and a sailbox option (which is included as standard with the CK-LINER), making it ideal for transporting catamarans. The C-LINER boat trailer is widely used in sailing competitions because of its reliability and stability while transporting catamarans. Three models of the C-LINER are available, namely the C-LINER, the CK-LINER and the CKC-LINER.
The C-LINER includes special width brackets that support the hull of the catamarans during transport, as well as foremast brackets and aft mast brackets that support the masts. A convenient option is the ability to fit a sailbox on the trailer to store your equipment and accessories. The trailer has 13-inch wheels and a removable lighting bar for easy transport and storage. With the C-LINER boat trailer, you can safely and easily transport your catamaran to your destination, without worrying about damage or problems along the way.
The CK-LINER boat trailer makes it safe and easy to transport your catamaran(s). This boat trailer has a sailbox as standard, which is easy to open thanks to the gas springs. On this, your catamaran is transported safely and stably. If you want to transport two catamarans, the optional top rack is a handy addition.
The CK-LINER boat trailer is equipped with 13-inch wheels and a removable lighting bar for easy transport and storage. The boat trailer also includes front and rear mast supports to properly support your catamaran's mast.
With the CKC-LINER, you can transport your wide catamaran without any problems. The tilt frame allows you to transport your catamaran at an angle to stay within the legal dimensions. The wheels of the CKC-LINER are lowered to lower the centre of gravity and keep the catamaran as low as possible during transport. In addition, a sailbox is available as an optional extra for the CKC version.
The CKC-LINER also features front and rear mast supports fitted as standard, which support your catamaran's mast during transport. The CKC-LINER boat trailer comes with a removable lighting bar as standard. Choose the CKC-LINER if you are looking for a safe and reliable solution for transporting your wide catamaran. So you can set off on your next sailing adventure without any worries!
The C-LINER is optionally available as a custom-made boat trailer in a robust design. This makes the trailer suitable for transporting various catamarans.
PEGA is a proud supporter of several sailing competitions. We believe that youth is the future and that exercise plays an important role in a healthy lifestyle. Sailing is a spectacular competitive sport that challenges young and old alike to do their best and improve their skills on the water.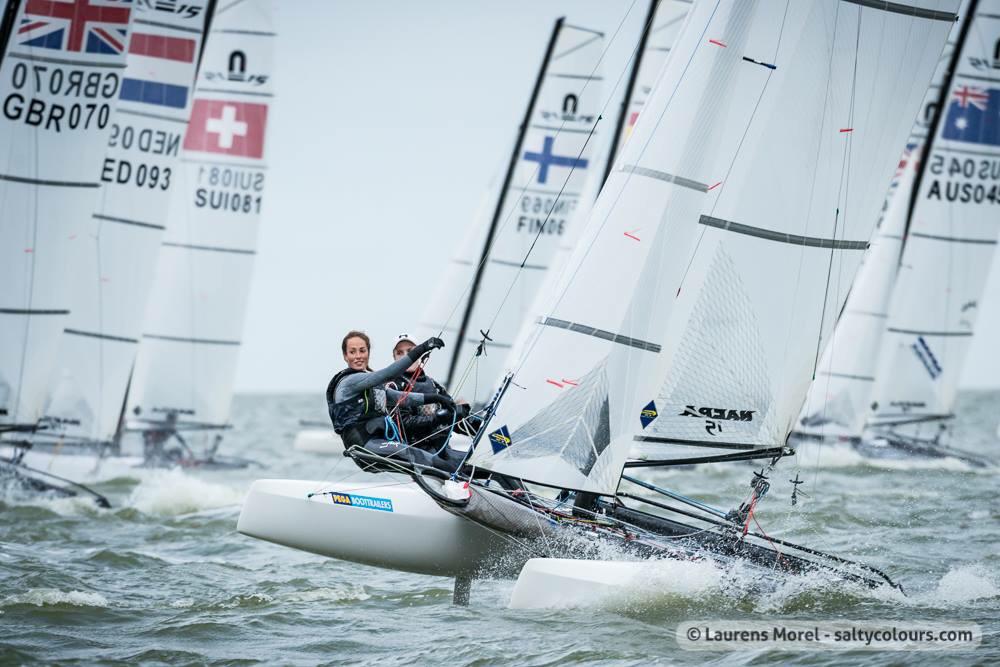 C-LINER selected highlights
Discover the price list for full standard equipment
By personalising your C-LINER boat trailer, you turn your boat trailer into a unique and personal product that is completely tailored to your needs and your boat. This ensures not only increased comfort, but above all an unforgettable trailer experience.
View all options in the price list
Is the PEGA C-LINER suitable for your boat?
■ = Standard suitable for the type of boat
■ = Standard suitable for the type of boat
Do you think the C-LINER suits you?
For all possible options regarding your boat trailer, we recommend contacting your PEGA dealer.