RH-LINER
Support in the right place
RH-LINER
Tailored to the shape of your boat
The PEGA RH-LINER is the boat trailer for a soft-bottomed dinghy. The roller track is matched to the tubes of the dinghy and the transom is extra well supported with the roll-up cushions. This boat trailer is the tailor-made trailer for your dinghy!
Optional: deluxe roller conveyor
The RH-LINER offers the possibility of upgrading your roller conveyor to a luxury version. This version has even more rollers, making launching your boat even easier!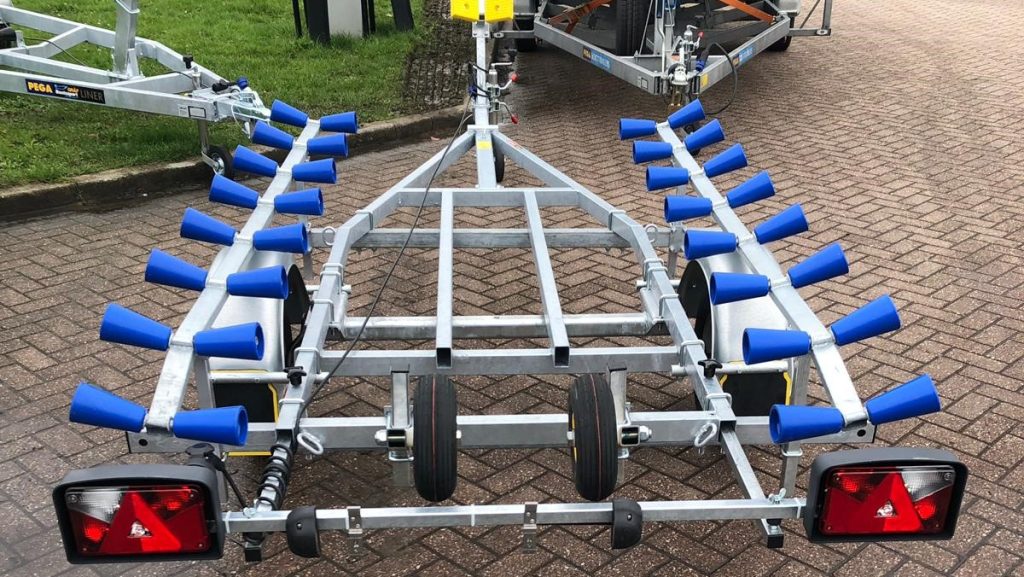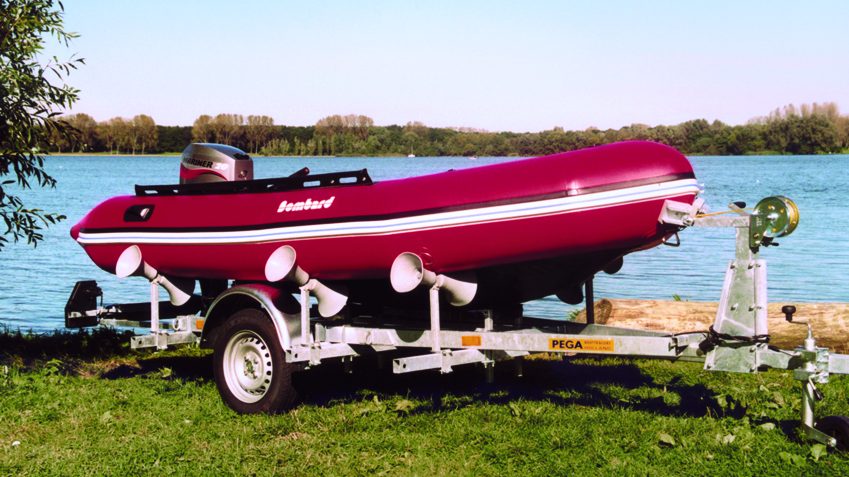 With more than 65 years of experience, PEGA is the expert in water sports! Together, we will find a functional and appropriate solution for your transport needs.
RH-LINER selected highlights
Discover the price list for full standard equipment
By personalising your RH-LINER boat trailer, you turn your boat trailer into a unique and personal product that is completely tailored to your needs and your boat. This ensures not only increased comfort, but above all an unforgettable trailer experience.
View all options in the price list
Is the PEGA RH-LINER suitable for your boat?
For all possible options regarding your boat trailer, we recommend contacting your PEGA dealer.
■ = Standard suitable for the type of boat
■ = Standard suitable for the type of boat
See the specific options on a larger screen and discuss with your dealer.