Do you want a boat trailer tailored exactly to up boat? Then PEGA offers the possibility of building a custom-made frame together with you. This ensures that your boat fits exactly on the boat trailer! You can choose a version (e.g. an M-LINER) and have a custom-made frame made for it. Always inform your dealer or find out if your boat is not suitable for a standard frame.
For the 2022 WPC (World Predator Classic), PEGA built a custom-made boat trailer for Bassboat Nitro Z18. This boat trailer is extra wide with beams. Curious what this looks like? Check out the video!
Working with you to find the right solution
With years of experience, we will work with you to find the right solution. Depending on your type of boat and requirements, we can realise the optimal frame for you! We do this through two steps: selecting the right width and the length of your boat.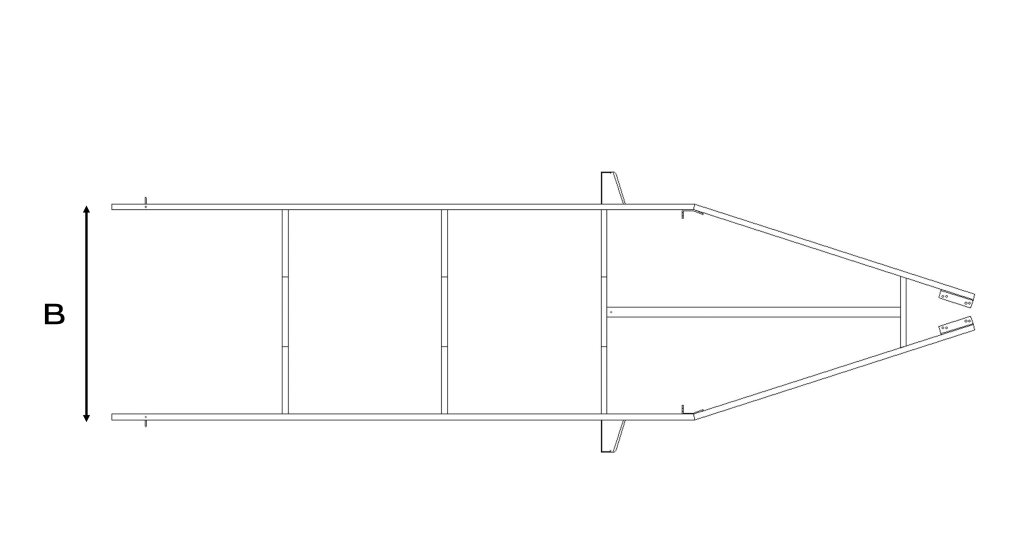 B is the centre-to-centre distance of the two outer tubes (excluding Side Wing)
There are four different widths. Depending on the width of your boat, we can select the right size.
B= 1,100mm – Overall width= 1,800mm
W= 1,440mm – Overall width= 2,100mm
W= 1,600mm – Overall width= 2,300mmText editor
B= 1,800mm – Overall width= 2,500mm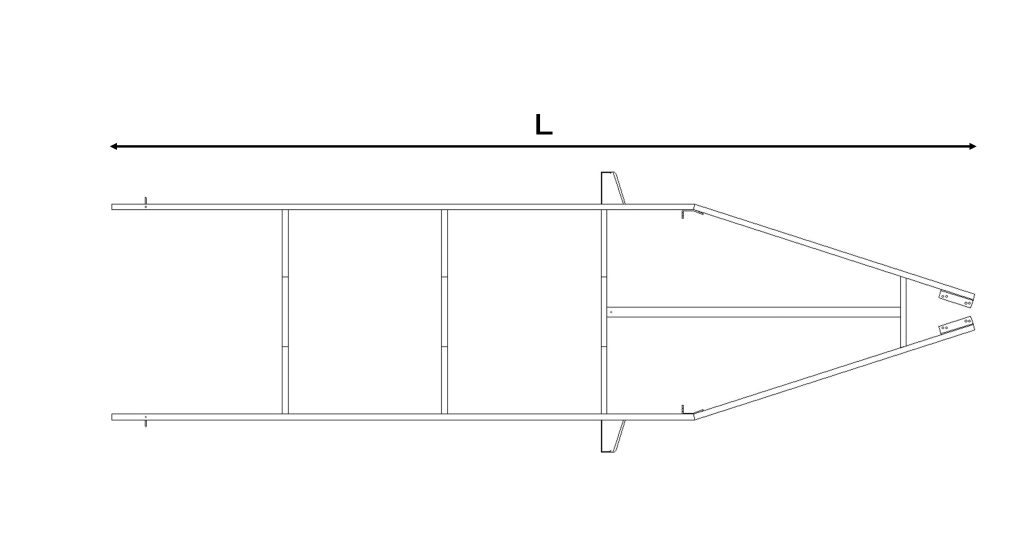 L is the total distance of the frame (excluding coupling and lighting)
To select the right length for your boat trailer, it is important for us to know what your boat looks like and what type of superstructure is desired. The total required length (L) of your boat trailer is generally the length of your boat (measured from the towing eye to the transom) + 1.0 metre (space for the bow support). In addition, it is good to know that:
Lengths (L) from 6.50 metres are produced with tubular material 120 x 40 x 3 mm
Lengths from 7.00 metres are equipped with a railing and additional intermediate beam
Visit your dealer for tailor-made advice!
There is always a dealer in your area. PEGA has a nationwide coverage of qualified dealers throughout the Netherlands. But even outside the Netherlands, PEGA has an excellent presence throughout Europe.
The above description is a general description, please contact your dealer for tailor-made advice. In addition, producing a custom-made frame can affect production methods.