If you are tired of dismantling your lighting bar every time you launch your boat, we have the solution for you: Mini Led. With this small unit, equipped with IP6K9K approval, you no longer need to remove the lighting bar. In fact, the Mini Led is mounted in fixed separated form to both tube beams at the end of your boat trailer.
However, it is important to ensure that sharp protruding parts are clearly visible with a fluorescent cover. This is important for the safety of yourself and other road users.
Using a special waterproof lighting cable and DC connectors, you are guaranteed an easy and faster way to launch your boat. Installing the Mini Led is easy and ensures that you can quickly and safely enjoy your boat on the water.
No focus on your lighting, just your boat. With miniled, your boat will be in the water in no time!
Designed for functionality
The thoughtful design of the miniled ensures convenience during trailering. As a result, your trailer is completely tailored to your boat!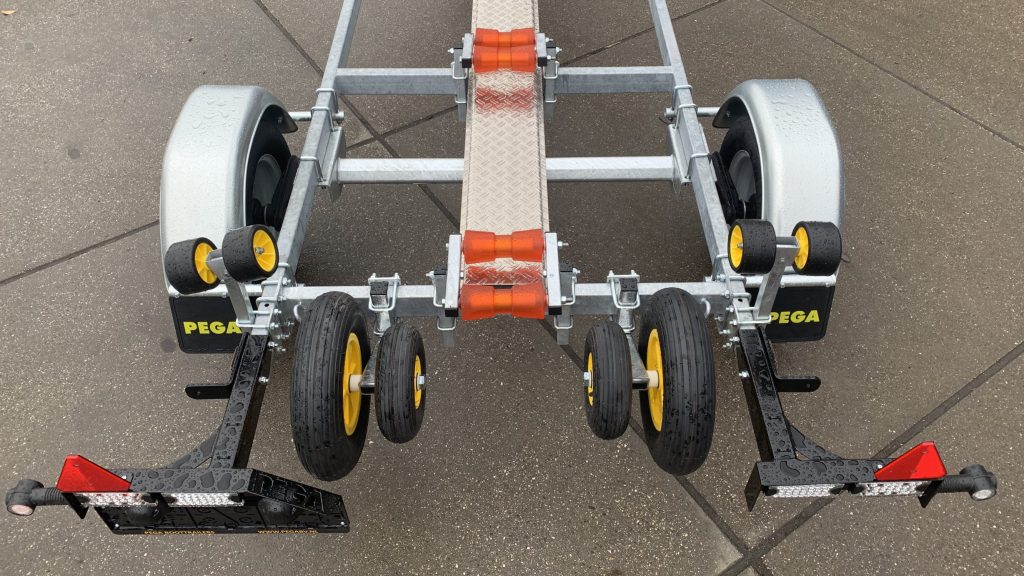 The PEGA miniled has a stylish design with a laser-cut logo. The plates are powder-coated for optimal protection.