With us, launching your boat into the water is a piece of cake. In fact, all our models are equipped with a centring system. This system ensures that, regardless of currents or crosswinds, your boat always lands in the middle of the trailer. Each model we offer has its own unique features regarding the centring system. So you can be confident that your boat will always be launched and removed from the water safely and effortlessly. Choose our trailers and enjoy a carefree and convenient boating experience!
H-LINER | L-LINER | Z-LINER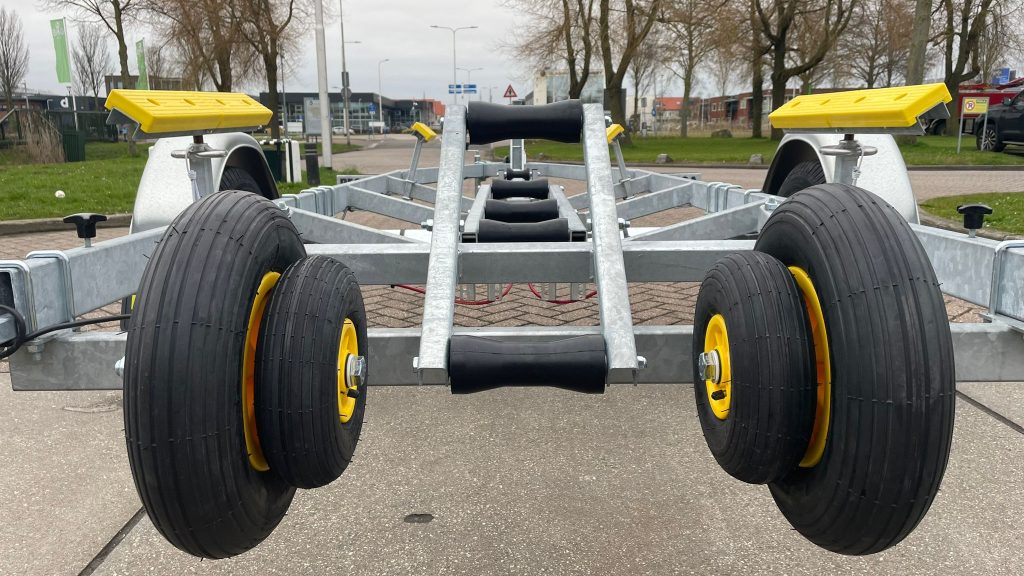 Self-adjusting centring system
The self-adjusting centring system used in the De L-liner, H-LINER and Z-LINER boats is designed to adapt to the shape of your boat. The system is capable of adjusting to changes in the underwater ship from bow to stern, as it is equipped with a tilt option. This means the system constantly supports the boat and ensures it stays in the centre of the trailer during transport.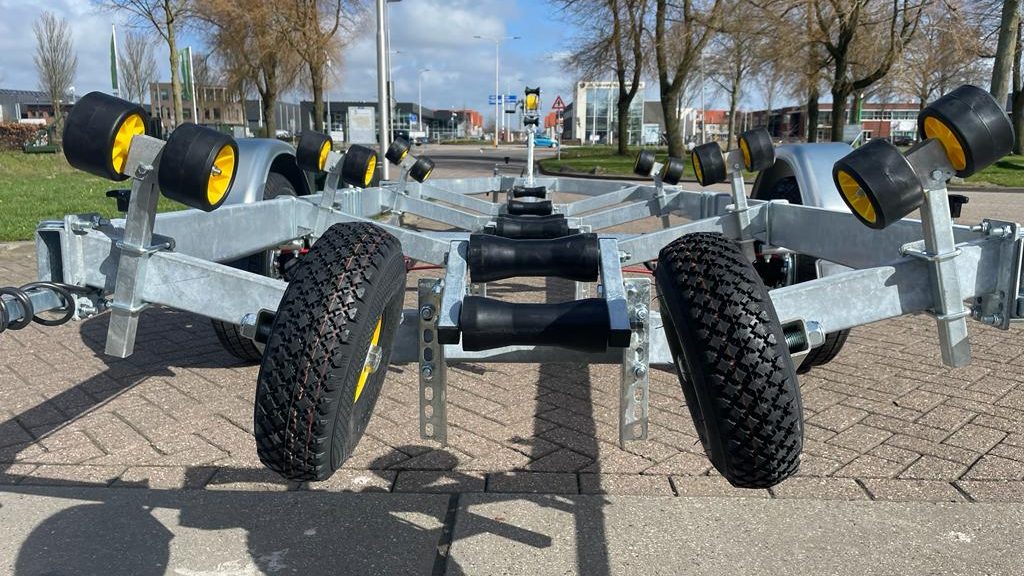 Safety first
V-LINER trailers are equipped with two air wheels on the rear which, combined with a double keel roller, guide your boat during launching. This ensures that your boat will not be damaged or skewed on the trailer. With the air wheels, the weight of the boat is optimally distributed and pressure on the boat and trailer is minimised. The keel roller also provides additional support and ensures your boat stays straight during launching. This is especially important for V-bottom boats, where the risk of skew is higher.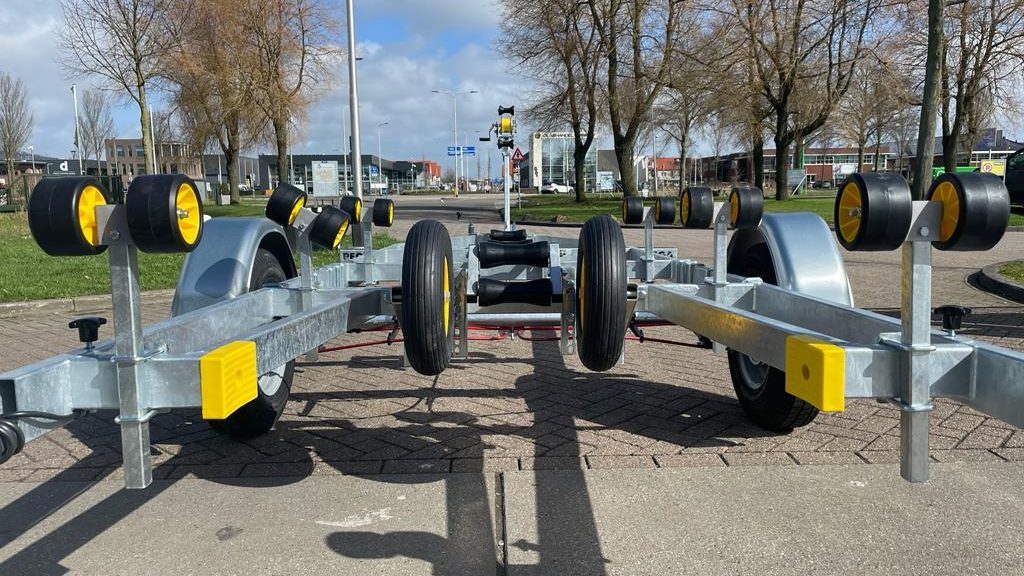 Less stress, more comfort
VB-LINER has a focus on ease of use with trailers equipped with the latest technologies. VB-LINER trailers are equipped with two large 8-inch air wheels that centre the bow of the boat. The bow guide is integrated into the trailer frame and works together with a V-notch to safely position your boat's Bun. The use of air wheels ensures even pressure distribution and minimises pressure on your boat and trailer.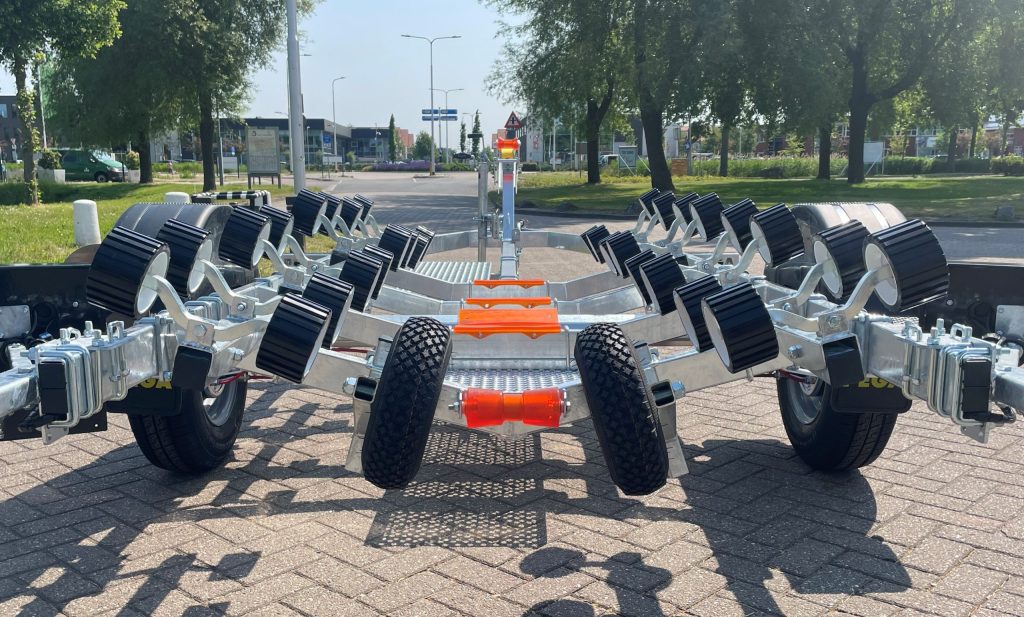 Safe and stable transport
The M-LINER features a swing bar at the rear, on which 16 multi-rollers are mounted. These rollers work together to keep your boat balanced while launching. In addition, additional guide sets are fitted on both sides, with either PU rollers or covered girders, depending on the presence of a spray rail on your boat. If your boat is equipped with a spray rail, PU rollers are used, while clad girders are used if no spray rail is present. This system ensures a safe and balanced launch of your boat.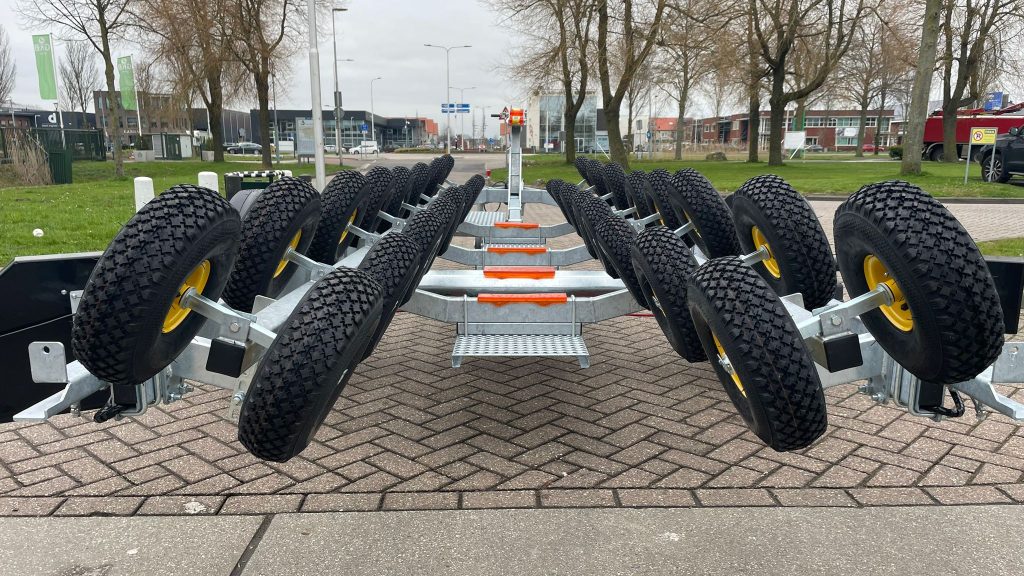 Latest technologies
With the R-LINER, a roller track with air wheels running the entire length of the boat trailer provides excellent guidance when launching your boat. This version is also very suitable if your boat is equipped with a Stepped Hull in the underwater hull, as your boat will roll effortlessly from the trailer into the water.